You'll need a few other bits of software. All FREE! Free is good.
Text editor
Install you some tasty Brackets. It's a free editor from Adobe, designed for the web. It's easy for beginners, but with goodies that will help you work faster, and more accurately.
Works on Windows, Mac, and Linux.
SFTP client
You'll learn what SFTP means in the next module. It's fun to try to pronounce it. Go on, give it a try. You know you want to.
Install Filezilla. Free, of course. Works on Windows, Mac, and Linux.
Images
You'll work with images in this course. How much, depends on what your final project is.
Mostly, you'll be changing the size of images, both their width and height, and their compression. Photos from your cell phone are HUGE files. ENORMOUS! You'll need to trim them down for use on a site.
For simple conversions and trimming, I use XnView on Windows. It's quick and easy.
To edit images, like add text and stuff, try the Draw program in the LibreOffice suite. It's free.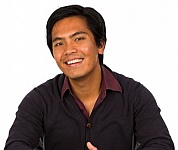 Ray
No argument here!